GetMyVisaToFrance, a unique service to assist you in your appeal
An online service dedicated to appeals against refusal of visas to France
Welcome to GetMyVisaToFrance !
We've created Get my visa to France because we believe that everyone deserves to have access to a simple, quality and affordable service when they were denied a visa for France. Our offer is twofold:
providing you with models of appeals to the Consulates, to the Appeals Board on Visa Refusals and the Administrative Court of Nantes as well as an online software, in the form of dynamic questionnaires, allowing you to customize an appeal model that best suits your situation !
putting you in touch, at your request (premium offering), with specialized Lawyers
GetMyVisaToFrance is not a law firm and does not provide legal advice. We are not a public service of the embassies either.
---
Our values: Make all means of defense accessible
The law is one of the foundations of French society. It is there to protect the French but also all those who have to go through governement procedures. This is the case of visa applicants and therefore appeals procedures exist for all visa applicants who are denied their visa for reasons they deem unfair or unfounded.
However, very few applicants know this procedure and few people know the rules of those appeal bodies. Only 7% of visa refusals are challenged each year, although everyone is entitled to defend themselves.
With GetMyVisaToFrance, filing an appeal is really simple and fast. Our dynamic software uses your answers to determine the following questions. The result ? A quality legal appeal, perfectly suited to your situation.
The quality of service is at the heart of all our efforts. We work daily with the best lawyers to offer unbeatable service. Today, we treat over 300 cases per year, with a success rate of about 70%.
300 cases
treated each year by our experts
12 years
experience in immigration law
70 %
success on regularization of appeals (2016 data)
---
Our legal editors and advisory committee
Matthieu Odin and Francois Xavier Emmanuelli, attorneys at law, benefit from experience gained in renowned law firms in criminal law, public law and labor law. They put their legal expertise and know-how in creating GetmyVisatoFrance and work closely with this service.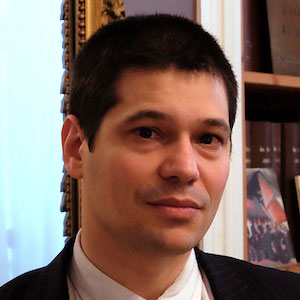 Attorney at law (Paris bar)
Matthieu is an attorney practicing in Paris and specialized in alien law. He has a 10-year experience in renowned law firms in criminal law and alien law.He specializes in supporting non-Europeans through their visa refusal appeals and their obligation to leave French territory;
Attorney at law (Paris bar)
Francois-Xavier is a lawyer practicing in Paris and specialized in alien law. He has a 10-year working experience first in the litigation department of a large French firm, then in smaller organizations. He is a lecturer at the Cergy-Pontoise University in criminal law and criminal procedure.
---
Becoming a lawyer-partner for GetMyVisa
You are an attorney working with foreign nationals in their applications for visas and residence permits? Partner with GetMyVisa for our Premim offer. Contact us: